10 Best SMTP Testing Tools for Email Security And Safety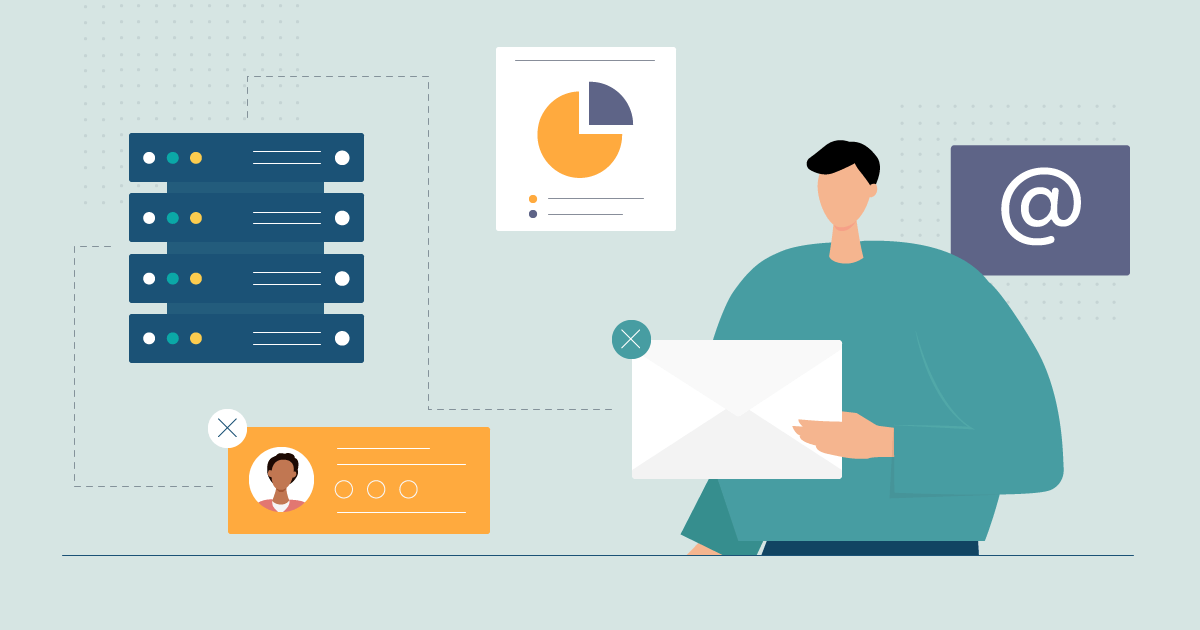 10 Best SMTP Testing Tools for Email Security And Safety
How can you ensure that your SMTP server works appropriately? Luckily, an SMTP testing tool can help you figure this out. Let's see!
SMTP stands for Simple Mail Transfer Protocol. It is a communication protocol responsible for transferring emails between mail servers. In brief, SMTP servers are like digital mail carriers with a vital role in email transmission. Plus, they meet the POP3/IMAP server down the road, which is in charge of receiving those messages.
Considering how crucial an SMTP server is for email delivery, you should verify that it's up and running at all times. This is even more important for businesses that use email marketing to deliver messages to customers, whether newsletters or transactional.
Did you know that Moosend offers a direct SMTP service to premium users, which you can integrate with your existing stack for better results?
What Is An SMTP Testing Tool?
An STMP testing tool identifies issues with email security in your server that can hinder your email delivery. It checks the health status of your outgoing email server and notifies you about the detected problems, such as connectivity issues, and how to tackle them.
One of the most traditional ways to check it is via telnet, but it has limited functionality, such as a lack of encryption. That's why users turn to more sophisticated testers.
Why Do You Need An SMTP Server Test?
As mentioned earlier, if you send many emails to customers or partners regularly, it's essential to check how your SMTP server operates. You'll get a brief record of the interaction with ISPs through the log details. This way, you ensure that security is established on your behalf.
Besides, if you are a marketer, you know how important email deliverability is for your marketing performance. So resolving possible SMTP issues can contribute to the success of your email campaigns.
Looking For A Quick Solution? Try SMTPer
If you landed here looking for a quick fix, then SMTPer is an excellent option for you. It's a free online SMTP tester to inspect your email server quickly and accurately.
Insert the essential information, such as the host or IP address and port. Ensure checking the related boxes if a secured connection (SSL, TLS) and SMTP authentication are required.
Additional SMTP Test Tools To Maximize Security
If you want to explore more tools, here is a list of SMTP checkers to try out:
1. Socketlabs
Pricing: Free
Key Feature(s):  Connectivity issues due to antivirus, Firewall, etc.

Socketlabs is a free tool that runs diagnostics on your SMTP server, offering troubleshooting solutions. You can utilize it to detect issues for both open and secure (SSL) SMTP connections, running commands like EHLO and RCPT TO.
For example, as mentioned on their website, it can recognize connectivity issues resulting from your antivirus software or Firewall. Overall, it's easy to download and use.
2. MxToolbox
Pricing: Visit the pricing page for more info.
Key Feature(s): Open Relay Test, Reverse DNS, etc.
MxToolbox is another great tool to run your SMTP diagnostics. Based on the description found on their website, this tool can perform an Open Relay Test and check the reverse DNS (PRT) record.
MxToolbox offers additional features that can prove handy to you, such as MX Lookup, to figure out your email server's address. Check their pricing page to find out about their additional services and packaging.
3. Wormly
Pricing: Free
Key Feature(s): SMTP server configuration
Wormly is an SMTP testing mechanism that enables you to test your SMTP server by adding your hostname or IP. In the image above, you can see all the empty fields that need to be completed to test your server configuration.
This tool will send a test email to your mail server, and you'll get the SMTP conversation in real-time to fix any issues that occur. Plus, it's free and easy to use.
4. ImmuniWeb
Pricing: Free
Key Feature(s): SSL testing
ImmuniWeb provides users with a free online security platform that is straightforward to use. All you need is to add your mail server or website address and start performing multiple tests. For instance, you can run SSL tests on your web and email server and test for other criteria such as PCI DSS, HIPAA, and NIST.
5. DNSQueries
Pricing: Free
Key Feature(s): All-in-one testing solution
What about DNSQueries? It lets you perform Domain Health Check and reverse DNS lookup queries and provides you with an SMTP Server test. Just complete your hostname to send an email test and see the results in a flash!
6. Microsoft Analyzer
Pricing: Visit their website for more.
Key Feature(s): Inbound & Outbound SMTP email testing
Microsoft Remote Connectivity Analyzer has assets to analyze potential connectivity issues. The image above shows how to test your outbound SMTP emails. This way, you'll complete the reverse DNS, RBL, and Sender ID checks. You can also perform an inbound SMTP test – visit the website to see more of their offers.
7. SMTP Diag Tool
Pricing: Check their website for pricing details.
Key Feature(s): Real-time diagnostics
SMTP Diag Tool, offered by Adminkit, is another SMTP testing solution to troubleshoot your server issues. If you look at the snapshots above, the log windows show the sending steps, error messages, and results. Overall, it's a user-friendly tool, allowing you to check info on a domain name or IP address fast and efficiently.
8. Test SMTP
Pricing: Non-applicable
Key Feature(s): Fast SMTP diagnostics
In need of a quick SMTP server check? Try Test SMTP and find the solutions you need. As you can see in the image, you need to type your server address and see if your server is healthy or used for spamming.
9. SMTPPing
Pricing: Download for free
Key Feature(s): SMTP server delay and more
Finally, another SMTP tester to consider is SMTPPing, powered by Github. It's a portable solution that analyzes SMTP server delay, delay variation, and throughput.
Test Your SMTP Server Health Status Today!
There are many reasons why an email can end up in the spam folder or appear broken for certain email clients. To prevent those disruptions, start by troubleshooting potential SMTP server issues in simple steps, choosing one of the above-mentioned tools. However, keep in mind that those tools cannot guarantee successful email delivery but add an extra safety layer to the whole process.
And remember, Moosend provides its premium users with an SMTP service that can be handy to businesses that send transactional emails regularly. Register today to find out more!