How To Develop a Go-To-Market Strategy in 2023
How To Develop a Go-To-Market Strategy in 2023
Published By
Sophie Krokida
June 14, 2023
New product or service but no go-to-market strategy? Oh, honey! I'm sorry to break the news for you but you're doing it all wrong.
Because a go-to-market strategy is a company's superweapon and the right way to take your "baby" out to the world.
What Is A Go-to-market Strategy?
A go-to-market strategy, also known as marketing strategy, is an action plan that shows you how to target the right pain point with the right process in order to target customers and achieve competitive advantage.
It consists of a number of certain steps that will help you launch and eventually sell your new product or service in a complete, successful way.
So, let's do this right.
Step 1: Identify Your Target Market
It all starts with knowing your market. Most probably your product or service isn't for everyone. Otherwise, things would be too easy!
So how do you start for your go-to-market strategy?
There are quite a few cool free tools to get insights about your brand's target audience, like SimilarWeb, Google Trends, and Alexa. 
By finding the most profitable market for you. This means identifying the right areas for your product or service, depending on the following:
Demographics
Who needs your product or services and who is most likely to buy? Is it teenagers, truck drivers, pensioners, or maybe vegans?
When building a go to market strategy, demographics can reveal important parameters that will help you keep your message focused and will guide the rest of your marketing strategy.
Therefore, the most important data points you'll want to consider are:
Age
Location
Gender
Income level
Education level
Marital or family status
Occupation
Ethnic background
Psychographics
If demographics is the "who", psychographics is the "why". They help you better understand your target audience and personalize your marketing efforts more effectively.
Psychographic information mainly consists of your target audience's:
Personality
Values
Buying habits
Lifestyle
Interests
Opinions
Competition
Doing competitive research can help you find some valuable answers and move along with your go to market strategy.
For example, how are they positioning themselves? Who are their current customers? Are they reaching segments that you hadn't thought of? You might even decide to go after a different niche market to stand out easier.
Not to mention Porter's Five Forces Analysis.
This model is used for analyzing the level of competition within a certain industry.
Therefore, it can help you A LOT.
It can prove a very useful tool, especially for a new business or a brand looking to build a new go to market strategy.
According to this framework, competitiveness does not only come from competitors but from 5 different forces, which collectively determine the profit potential of an industry.
To use this tool you should:
1. Gather information on all 5 forces
2. Analyze and display the results on a diagram
3. Formulate a strategy based on your conclusions
Product/service analysis
To analyze your product or service, you need to write down both its features and benefits.
What does it do? How does it make your target audience's life better?
Once you've done that, list the people that would benefit from your offer. This is a super important part of any go-to-market strategy!
Step 2: Define Your Target Audience
When it comes to business, your target is your target audience. That's why it's of utmost importance to define and understand the people that will benefit from your product or service in order to create an effective go-to-market strategy and meet success.
The term "target audience" is narrower than "target market". It refers specifically to the group of customers that your marketing message aims at.
Let's see how it's done!
1. Understand the customer problems that you solve
It all starts with understanding the problems that you solve and THEN target that pain point.
Once you know these problems, you can start figuring out who is most likely to suffer from them and narrow down your target customers.
Chefs plate example is a great example to help and inspire you with your go-to-market strategy.
And hey, don't worry about how you'll find al the right answers.
Because there are quite a few standard ways to get to the bottom of the mystery and uncover your potential customers' actual problems.
For example, you can start by interviewing your existing customers. Call them by yourself or craft an email marketing campaign and ask them to answer a few questions for you that will help you have an overall picture.
Above all, don't forget the untapped goldmine of reviews. Thankfully, reviews are a place to find honest opinions about your brand, whether they are good or bad. By reading them you might discover what people love about your product or service, what they don't like, their expectations, and how they compare you to your competitors.
In addition, a great tool that can help you with your research is Answer the public, a consumer insight tool that visualizes search questions and suggestions from Google and Bing and visualizes them in an image called a search cloud.
2. Create a buyer persona
Buyer personas are detailed profiles of your ideal customers based on the data you have collected from your research.
They help you frame your marketing messages for a group of people, speak to their needs and goals, and make your go-to-market strategy a raving success.
While we have covered this topic a while ago with a complete guide, let me be of help here on how to create a buyer persona for your go-to-market strategy with the right questions.
Quick overview
Describe the company: brand values, mission, vision, history.
What is your Why? Why are you offering this service/product? 
What do you seek to fix? What is your vision?
Where do you come from? How are you connected to this brand and field and purpose?
Describe the landscape of your product/service: Is it trending, growing, stable, up-and-coming? Is this about to change any time soon? What is the speed of development?
Describe the target audience: demographics, etc. 
Do they travel regularly? Where to? 
What is their average income? Where does it come from? Are they entrepreneurs? If so, are they digital entrepreneurs or traditional ones? Do they work for major businesses or SMEs? What is their role ?
What about their influences in music/food/fashion? What were their role models as kids? Where did they use to get inspiration from? What are the most intimate memories they have of their childhood?
Are they active on social media? Which channels? 
Why do they need your product?
Why do they prefer your product over your competition?
What are their concerns regarding your product?
How about their most common complaints regarding your product?
What are their favorite aspects of your product?
 What product will your users be looking for next? Is it going to be an enhanced version of your existing product or a new product altogether? How innovative are your customers?
3. Think about niche audiences
A niche audience is an even more specific subgroup of your target audience.
For example, your target audience could be people that read books and your niche audience people that read books in their morning commute.
Patricia's Couture is a stellar example of developing a niche within a market, selling personalized accessories, home decor, and more with your pet's picture on them.
Like the founder, Patricia Altschul, says " Patricia's Couture was created to celebrate the love we have for our pets".
I know, it would be great if everyone benefited from your product or service, but that's impossible to happen.
In fact, that's why you need a go-to-market strategy in the first place, duh!
So I advise you to narrow down your target audience even more by leveraging the power of niche markets.
In conclusion, to do this you need to go deep. Deeper than before. Dig for more customer data, sift through social media, find out where your leads come from, and research your competitor's audience to unearth your niche audience and perfect your go-to-market strategy.
Step 3: Establish A Brand Positioning
Brand positioning is an outgrowth of brand marketing. Without brand positioning, your brand is simply non-existent. Brand positioning is the act of positioning your brand in the mind of your customers.
Here's a definition I particularly fancy:
To (target audience) Product X is the only (frame of reference) that (benefits delivered) because (reasons to believe)
Brand positioning is something you both can and can't control.
In other words, it's what sets you apart from the competition, whether you've chosen it or not.
Think of Apple, a brand that represents a whole generation. In 2022, the sale of Apple devices garnered over $394 billion in revenue. Yeah, I know, these guys do a great job. And it all probably starts from their strong brand positioning.
What they did was highlight the same qualities in their consumers as they do in their products. Apple products are innovative, creative, and unique.
If you use them, you too become innovative, creative, and unique. Right? Right.
Moreover, Apple focuses less on the price and more on the value their products offer. And you see where this has taken them.
Creating strong brand awareness is no child's play. But it's something you should always be after, even when building a go-to-market strategy. 89% of B2B marketers say brand awareness is the most important goal, followed by sales and lead generation.
Steps
Brand positioning has its own rules. In order to build the right position strategy, here's what you should do:
1. Identify a specific target
This means recognizing for whom your product or service is. A summary of the attitudinal and demographic description of your target group.
2. Specify your market
In which market or category will your brand compete? How does your offer relate to your target customers?
3. Define your promise
Why should a buyer stick to your brand? What is your brand's most compelling benefit?
4. Understand your target's needs
What problems or needs do your target customers have that your brand will fill?
5. Identify your competitors
Doing competitive research is key to learning how you will differentiate your brand from the crowd.
Creating a Marketing plan could also help you to understand your strengths and weaknesses against your competition, so make sure to check our Marketing plan guide (Includes one of the best, yet free Marketing plan templates on the internet)
6. Create your positioning statement
A positioning statement explains what your brand does, what it offers, and who you target.
In his book Crossing the Chasm, management consultant Geoffrey Mooers offers the following template for a positioning statement:
For (target customer) who (statement of the need or opportunity), the (product name) is a (product category) that (statement of key benefit – that is, compelling reason to buy). Unlike (primary competitive alternative), our product (statement of primary differentiation).
Got it? Not so fast, Speedy Gonzales! That's actually your fourth step.
Step 4: Create A Value Proposition
The value proposition is one of the most important elements of your brand messaging and it includes many concepts. It's the reason people prefer your brand over others.
Also, it's what makes you unique in a vast market, and what you promise to deliver.
And it's something your go to market strategy can't live without!
You might know you are great, but how will others see that?
Basically, a value proposition is a statement. A sentence. You know, like a thing you would say at a speed date to someone you would want to impress.
"I'm Sophie, I'm funny, I have a dog and I like books, yoga, and cooking for my boyfriend".
If you are the type that loves animals, reading, exercise, and were looking for a girlfriend that enjoys cooking you meals, then I'm the one for you.
Aaaand, back to sales.
If you create a strong value proposition, you also create a huge advantage over your competitors.
But doing so can prove extremely challenging.
So, how do you start with this?
After looking at dozens of new product pages, my first advice to you is this: don't exaggerate. Buyers won't buy that.
Just be honest.
I'm sure you've seen some of these a little too promising ads yourself.
"The best anti-aging product you'll ever try"
"The most comfortable chair you'll sit on"
"The most delicious cinnamon buns you'll ever eat"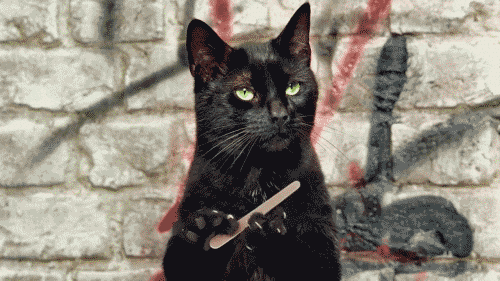 I mean, come on. This kind of statement is so bold that it almost scares me.
What if I do buy this anti-aging product and my skin doesn't go back to its 20's? Then what's left for? And what exactly does the word "best" mean? It's not enough to make me take my credit card out of my wallet. I need more info. Everyone does. And that's your mission here.
The way I see it as a customer, an effective value proposition offers useful, to the point information that attracts your ideal buyers' attention and helps them make their life better in some way.
Let's get a little technical here, shall we?
While there is no one right way to go about it, there's a basic "recipe" that might help you get started with your go to market value proposition.
The value proposition usually consists of:
A headline that includes the end-benefit. Make it bold and attractive.
A sub-headline giving a few extra details on the what, how, why, and for whom.
A few bullet points or one small paragraph listing the key benefits or features of your product or service.
Remember: a value proposition is not a slogan or a catchphrase!
Examples
Be extra careful with the words you'll choose. Their power is unimaginable and some times uncontrollable. One wrong pick and you're out of the game.
Take a look at a few brilliant examples I picked these past few days.
Let's start with something a little bit advanced.
I know it's not something many brands out there can pull off and yes, Polaroid is Polaroid. They have a strong product that millions of people around the world love, or would love to have. Now. That's not really a statement it's more like a promise to yourself.
But you get my point.
Equal Parts
Moving on to something more relatable, Equal parts does exactly what we've been talking about earlier.
"Upgrade" is a powerful word that certainly catches your attention. And then you get "high quality", and the promise to "cook faster" AND "clean easier". As an average kitchen person, this is exactly what I want.
brooklinen
Ok, this "really good sheet" line is sooo clever. Good job whoever you are. But the real juice is after that.
Sheets are not an easy online buy. You need to touch them, feel the fabric, and see the actual colors before deciding.
But what if someone told you that, yes, they actually do buy sheets online because they have found a brand they can trust? That sounds interesting.
On the other hand, we all know how expensive a pair of soft, quality sheets can be. But, oh, wait, we got you covered on that too. Is there anything else I can help you with today?
Starbucks
Ahhh, Starbucks. How do they do it? Every time a new product is out I start drooling. You too? Then get down to action and describe your new product as best and nom nom as you can.
The word "experience" is a brilliant action word, while the description "fluffy" and "light cold foam" make you feel like this coffee is the most heavenly beverage you'll ever have.
MeUndies
Come one. Everyone knows it. Working from home means waking up with messy hair and wearing the same old hoodies and lounge pants you've been wearing for the past few weeks.
Wait, we could call this…a uniform!
Finding the right word might need a little brainstorming. Or it might just come to you naturally. And when it does, oh boy, you know you'll get your message across just fine.
Step 5: Identify Your Marketing Channels
There are dozens of different marketing channels for promoting your products or services. There's email marketing, social media, events, giveaways especially effective on Instagram, influencer marketing, video marketing that keeps rising, and more.
But not all these channels are right for every occasion. And certainly not for your go-to-market strategy.
So for a neat go-to-market strategy you must focus on those that are the most effective for your specific needs.
How?
By answering the following 3 questions:
1. Who is your target audience?
We've discussed this thoroughly in the previous chapter but practice makes perfect. The more specific your customer audience is, the easier you will identify the right marketing channels, and the more effectively you will promote your product or service.
2. Where can you find them?
What do your ideal customers do on the weekends? How do they keep informed? Which are their favorite websites and apps? What do they search on Google?
Are you targetting 30-somethings at startups? Get on LinkedIn. Or maybe Gen Z? Head to Instagram and TikTok and get ready to shoot some videos.
3. What do your competitors do?
Your competitors can prove your most valuable allies. Identify the most successful ones and not which marketing channels they use. Most likely, they are the right ones for your needs too.
Don't forget to measure
The only way to determine if you are making an impact and driving leads through the channels you have chosen is to measure their ROI.
But be careful of the metrics you measure. While there's a ton of them to choose from, not all are great indicators of how the channels you have chosen contribute to your marketing efforts.
So make sure you measure the right metrics that will show you a more detailed picture.
If one channel isn't driving the wanted results, try to find out why and see if you need to refresh your marketing mix in order to reach your goal and stop wasting your time and money.
Step 6: Build Your Budget Model
Now that you've defined the right channels for your go-to-market strategy it's time to build a budget model.
To do that, you need to consider the following:
Your primary goals
Your operational costs
The value of your offer
Any existing price expectations
Your competitors' pricing
How you can create a competitive advantage with your pricing model
Furthermore, you don't have to break the bank to see results. You just have to do the right calculations and in the end, see if the marketing budget you provided was enough to achieve your goals. If not, you'll need to make the right adjustments and reallocate resources.
As to how your online budget should be allocated, here are a few industry insights according to Forrester:
Total digital ad spending in the US will grow 19% to $129.34 billion this year—54.2% of estimated total US ad spending.
Mobile will account for more than two-thirds of digital ad spending, at $87.06 billion this year.
Digital marketing spend will reach $146 billion by 2023, growing at a 9% compound annual growth rate (CAGR). The format will grow at a 7% CAGR, its slowest to date, to reach $60 billion by 2023.
Search ad budgets are predicted to shift to voice and voice-activated queries of voice assistants like Amazon's Alexa and Google Assistant will be mainstream in five years. Marketers will move from pay-per-click to voice skills, SEO, content on sites like Pinterest, and branding to better capitalize on voice.
Step 7: Create The Right Content
Once you've done all the above, it's time for your last go to marketing strategy move. It's time to roll up your sleeves and create the right content that will generate interest and inform your target audience of your upcoming launch.
Notably, some of the most popular forms of content are:
Blog posts
E-books
Webinars
Paid ads
Influencer marketing
Lead magnets
Sounds like a lot?
No worries, technology saves the day again. You can easily identify the content types and formats that your audience shares most with the help of an online tool such as BuzzSumo's Content Analyzer. which provides an overview of the best performing content types depending on the keyword you search. Yep, it's as cool as it sounds!
Of course, search engine optimization (SEO) is the heart of content marketing. That's what helps you rank higher on Google and other search engines once a query is entered. And that's how you get organic web traffic.
So, how do you create the right go-to-market strategy content?
1. Keyword research
Keyword research is the process of discovering all the different words and phrases that people use in Google and other search engines with the ultimate goal of optimizing your content around them, thus ranking higher and being more "discoverable".
It's one of the highest return SEO activities because it allows you to target your message and stand out in your industry. And it's less complicated than it sounds!
Start by writing down all the words related to your new product or service.
For example, let's say you are launching a new series of swimsuits for women. The Google searches that you would first thing of are:
Swimsuits
Swimsuits 2020
Swimsuits women
One cool and easy way to find keywords is to check out the "Searches Related to" section at the bottom of Google's search results.
This means these words are popular. So they're a good fit for your content. Click on these words and go at the bottom of the page again to find more and more keywords. It never ends!
You can also find powerful keyword ideas on Reddit by searching topics of your brand's interest, or by using other forums related to your product or service.
And of course, let's don't forget about finding keywords with a tool!
Keyword research tools such as SEMrush, Ahrefs Keyword Explorer, or Google Keyword Planner through which you can not only find the most important keywords for your go-to-market strategy but also analyze their volume and difficulty and see who is already ranking for those keywords.
By doing so, you can tackle the questions that most people in your audience want answers to.
2. Content research
Did your keyword research? Now it's time to put your work to action. So get ready for some big-time brainstorming on topics that include those sweet keywords you found.
You can start by looking for articles and posts around those topics, or you can take advantage of the online content research tools out there.
Some of the best are:
I would also recommend discovering the merits of Quora, a powerful and super popular Q&A platform where people ask, answer, and organize questions of all kinds.
Just type in your keywords and see what questions come up. You will be amazed by the content ideas one can get from this platform and how they can help you build a strong go-to-market strategy.
3. Design
Images, videos, infographics, visuals, visuals, visuals.
Make sure you pick the right content to support your go-to-market strategy and engage your target audience.
According to studies:
80% of marketers use visual assets in their social media marketing. Video (63%), alone, has also surpassed blogging (60%) in usage as a social media marketing asset.
When people hear information, they're likely to remember only 10% of that information three days later. However, if a relevant image is paired with that same information, people retained 65% of the information three days later.
The primary form of media used in content marketing is video.
Make sure you give your go to marketing strategy design as much thought as you do to the rest of your content. Keep it customized, concise, and targeted and your audience will surely notice!
It's A Wrap!
Wow! I hope you enjoyed this as much as I did! With all these new things we've released lately (revamped reporting to die for, new branding features, video tutorials, fresh email newsletter templates, and sooo much more) I almost forgot how good it feels to write a 4K blog post for such an interesting topic!
So now what? Now you're suddenly really really busy building your own go-to-market strategy, based on my step by step guide 😉
And if you have any question, let me tell you, I love questions!
Till next post!