How To Start A Business With No Money In 2023 [+Tips]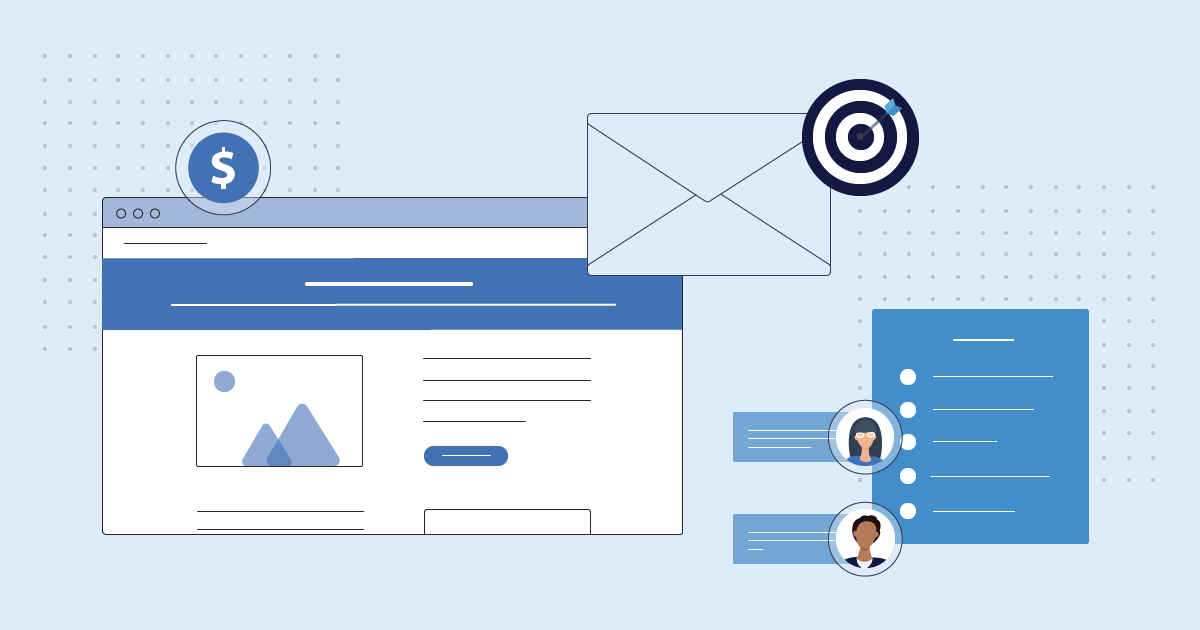 How To Start A Business With No Money In 2023 [+Tips]
Running your own business is one of the most fulfilling things you can do as it will offer you flexibility and independence. But what happens when you find an amazing idea but don't know where to look for money to materialize it?
Well, finding funding is essential to making your business idea come true but what if we told you that it is possible to get started without a budget?
Today we'll find out how to start a business with no money and give you some handy tips before beginning your new venture.
Without further ado, let's roll!
How To Start A Business Without A Budget
Below, you'll find 5 ways to set your company venture in motion, starting with the most popular way that many small business owners have used in the past.
1. Take Advantage of Crowdfunding
This practice entails raising money from people after showing them your new idea.
Crowdfunding is split into four distinct categories based on the campaigns you can run:
Donations: this is the most common model where people will give you money to fund your project without receiving anything in return.
Debt: these donations are more like a "loan" that you need to repay to your supporters with interest.
Rewards: donors receive a reward based on the amount of money they give.
Equity: campaign participants receive a part of the company in exchange for funding.
Now, when it comes to implementing it, this method is very simple. All you need is to join a crowdfunding platform and set up your profile. Thankfully, you can find a variety of them depending on the business you want to create.
Here are some services you can use:
Kickstarter: this is one of the most popular crowdfunding platforms to fund your small business or startup by presenting your product to potential supporters.
Indiegogo: another famous option that allows you to collect donations for your business venture.
GoFundMe: an easy-to-use platform that is great for individuals who want to start a business with no money.
Crowdfunding is one of the top ways to make your idea come true. In fact, some of the most innovative and best business ideas have been materialized through it with thousands of people backing them up. Let's take a look at an example.
Example – Plufl on Kickstarter
Starting a Kickstarter campaign may seem easy but you need to provide your backers with enough information to make them support you.
Below, Plufl uses a video to present its new product and encourage users to support the project:
Videos and visuals are a great way to show the potential of your product and how it will solve your audience's pain points.
Moreover, don't forget to include a description of your idea and how it differentiates from similar ideas out there. You can also add an "About Us" section to get your supporters familiar with you and share your vision for better engagement.
2. Find Small Business Loans & Grants
Another option is to acquire money by applying for small business loans and grants. Getting one will provide you with additional startup capital.
To do that, you can search your local banks and online lenders. The former offers a variety of business loans you can apply for to start your businesses with no money coming from your pocket.
For example, the Bank of America has various options ranging from commercial real estate to equipment loans. You can do your research online and book an appointment to find out more.
Of course, make sure to select the right business type before you choose your funding option. If you go for an eCommerce store, you won't need to purchase land or rent a retail space. Instead, you'll have to register your domain name and get an eCommerce website builder like Wix to create your online business.
When it comes to online lenders, make sure to read the loan terms carefully as you may come across high-interest rates that won't be beneficial to you.
3. Use Your Own Savings
Getting external funding is the best way to start your new small business. However, sometimes you may not be able to get it no matter how much you try. For example, to get the money collected through crowdfunding you need to reach your funding goal otherwise you won't receive any of it.
So what do you do in this case? Well, there's always the option to use your own savings. While this may not seem so ideal, a lot of entrepreneurs use bootstrapping instead of looking for angel investors or venture capitalists.
Of course, there are pros and cons when it comes to it. To fund your project yourself you will need to calculate the amount needed and how much it'll take to make a profit.
Using all your savings at once may not be ideal either so you have to make a plan and collect, let's say, six to eight months' worth of savings to start. When you do, you can start your new business without having to worry about receiving your backers' donations or not.
If you don't want to use your savings, you could also use a credit card, provided you can issue one, and cover everything with it. Then, you can start paying it off once you start making a profit.
4. Ask For Your Friends' and Family's Contribution
Now, what if you don't want to use all your savings to start a business? Well, in this case, you can always ask your family and friends to help you out.
Based on the type of business you want to start, you can estimate the amount of money needed to cover your expenses and then ask your friends and family for help.
Since these are people you know, make sure to present your idea in an honest way and stress out the benefits and risks of your new venture.
Moreover, don't forget to discuss the form of payment they will receive in exchange for funding your project. For example, you can either return the sum they loaned you or provide them with rewards or even equity.
Your family and friends are probably your safest choice to start a business with no money but make sure to be as transparent as possible with them to avoid any potential misunderstandings.
5. Approach Potential Angel Investors
If everything else does not work out, you can always look for potential investors. These so-called angel investors are individuals who will invest in your business in exchange for debt or equity.
Seeking such opportunities is great to scale your business as these angel investors usually have prior experience in the business field since they may be former entrepreneurs.
In this case, you can benefit both from the funding they will provide you with and the valuable advice they may be willing to give you.
To approach angel investors you need to craft a business plan to present your idea and how you will materialize it. We'll see more about your business plan in the section below.
Lastly, you can attend numerous conferences and events to talk about your business idea in person. Having the perfect elevator pitch is essential to intrigue potential investors. Just don't forget to give them your business card so they can reach out to you for more details.
6 Essential Tips For New Business Owners
Before you start your business with no money, you need to consider a few tips to turn your new idea into a successful venture. Below, we'll see some simple tips to help you out.
Invest In a Great Product Idea
Finding the right business idea is essential to making your startup or small business last in time.
The easiest way to discover hidden opportunities is to look through customer trends and try to solve a consumer problem.
Finding a unique idea may be hard. Nevertheless, you don't need to create something out of thin air to make your business a success. Crafting an improved version of an existing product that offers more benefits can also work.
Moreover, you can use your knowledge, skill set, and experience to turn your passion into your business. This will be much more fulfilling and it will give you a competitive advantage.
Prepare Your Business Plan
As mentioned above, a business plan is crucial to attracting potential angel investors that will ensure your first cash flow.
But apart from that, crafting a blueprint for your new idea is important to discover your ideal target market and perform the right market research to build your buyer personas later on.
Creating such a document will allow you to find the best resources to establish and run your company, as well as hire the right people to help you out.
Your business plan should include the following sections:
An executive summary
Brand overview
Team members and positions
Marketing analysis (SWOT, competitive analysis)
Product/service business description
Marketing plan
Logistics and operations
Financial plan
In the last section of your plan, make sure to add your financial projections and your source of funding.
If you need assistance creating yours, you can check our eCommerce business plan guide and use our template to craft yours in no time.
Build Your Business Website
A website is essential to power up your new business as it will allow you to educate your audience, build your mailing list and promote your new products/services when they are ready.
You can easily make one using a free website builder like Wix or WordPress.com. The process is fairly easy and when you have yours, you can add your vision and mission, goals, and signup forms. Don't wait for your product to launch to create your email list.
You can start collecting email addresses the moment your website is live to be one step ahead. Then you can use an email marketing platform like Moosend or Mailchimp to send them updates about the status of your product, exclusive sneak peeks, and more.
To nail your website design, make sure to:
Choose a suitable theme
Add strong branding elements
Add your contact info and social media links
Make it easy to navigate
Display a unique value proposition
Offer different payment options (Paypal, CC, etc.)
Want to know about the best eCommerce website practices? Check out our guide for more tips!
Use Email Marketing
Creating newsletters is one of the best practices a small business can use to turn their new subscribers into loyal customers of their brand.
You can use this cost-effective channel to get your contacts intrigued before you roll out your new product or service.
Since email is very easy to use and accessible by the majority of your potential customer base, leveraging it will give you a head start. Plus, you can also create a variety of campaigns to:
Send updates about your product creation
Give exclusive sneak peeks
Allow them to pre-order
Provide them with exclusive coupons
As mentioned above, you can start using email marketing when you set up your website. Just add a newsletter signup form on your homepage and start collecting your visitors' email addresses.
Then, all you have to do is pick an email provider to give you the tools to create your emails and automate your entire process as you move onwards.
Moosend's platform, for example, is ideal for businesses that don't want to have high startup costs. You can easily sign up for a free account and take the email and form builders out for a spin. Then, pricing starts at $9/month for 500 subscribers.
Establish Your Social Media Presence
Social media is a no-brainer for small businesses that want to increase their brand awareness through online marketing.
You can start establishing your social media presence by creating social profiles on platforms like Facebook, Instagram, Twitter, or LinkedIn to start building your following.
Of course, before your choose one, make sure to find out where your target audience likes to hang out. Older audiences are more likely to use Facebook instead of Instagram. So do your research first and then start posting your content.
To nail your social media marketing strategy make sure to:
Have a regular posting schedule
Create interesting and valuable content
Engage with your new followers
These simple steps will help you build relationships with your target audience and show them that you care about them while being friendly and approachable.
If you don't know where to begin, you can create a Facebook page and then slowly discover where your audience is. Facebook is one of the biggest and most popular platforms out there so it's a great place to start.
What's more, when you launch your product you can always collaborate with influencers to give your brand a boost. Influencer marketing is a strong player in increasing credibility and brand awareness, so make sure to find the right people to work with to give your new business venture a boost.
Invest In Content Marketing
Since you are starting a business with no money, you need to take advantage of all the organic strategies you can find. Content marketing is one of them. Here, all you need to do is to come up with valuable pieces of content for your target audience.
For instance, writing informative blog posts about topics in your niche is a great way to educate your readers. You can help them out by giving them solutions and positioning your new product as a potential option.
Apart from blog posts, you can invest in other types of content. For example, you can use videos to showcase your business idea, show the stage your product is at, provide tutorials, and so on.
Here are a few more types you can use:
Infographics
Case studies
Webinars (online courses)
To nail your content efforts you should consider using search engine optimization tactics to create the best optimal pieces for your audience.
SEO is a marketing strategy that allows you to find the right keywords for your brand and then select the best type of content to create based on user intent.
Start A Business With No Money The Easy Way
Materializing your business idea requires a lot of hard work and can turn into a full-time job, even if you consider it your side-hustle.
The lack of a budget shouldn't keep you away from entrepreneurship. To make it work, you need to know how and where to look for funding. You can either bootstrap the whole thing or look for potential investors to help you out. Before you choose, make sure to consider the pros and cons of each option.
Depending on your business model, product or service, online or retail, you need to find low-cost business apps and tools to get started. After you do, make sure to follow the tips listed above to avoid common mistakes.
And there you have it! Now you can start a successful business with no money and make it work!
Need to check out some of the tools before you begin? Make sure to sign up for a Moosend account to be one step ahead when the time for your marketing plan comes!