Cause-Related Marketing: Pro Tips & Examples [2023]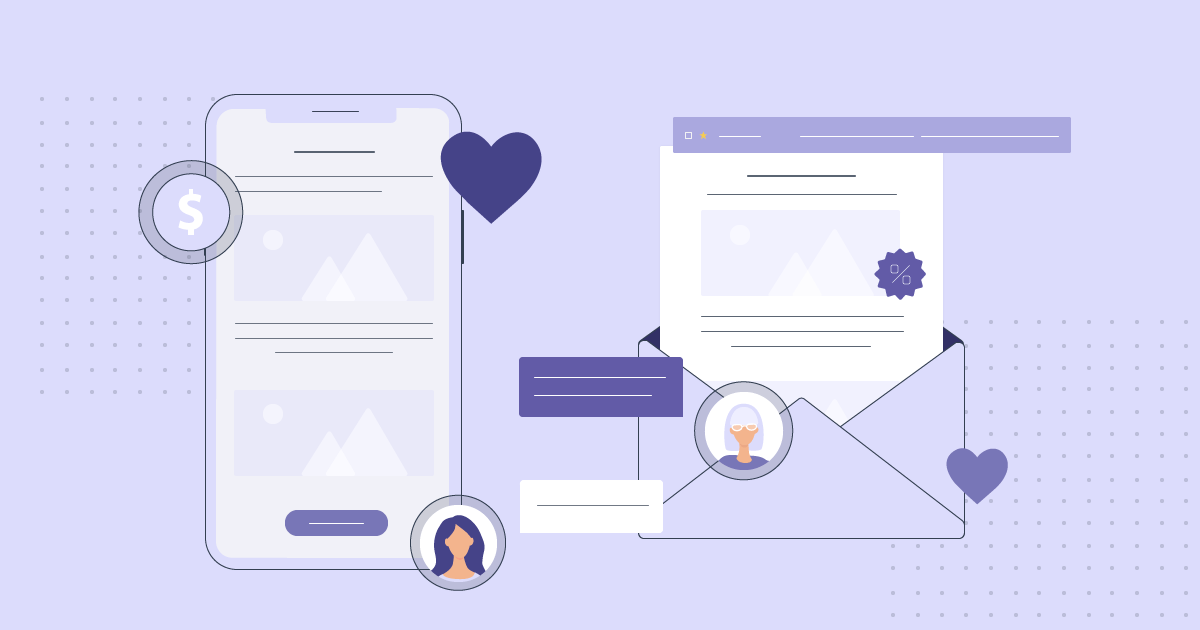 Cause-Related Marketing: Pro Tips & Examples [2023]
Published By
Alexandra Marinaki
February 23, 2023
Nowadays, consumers set multiple criteria to decide which brands to support. Many opt for businesses that, apart from the product quality they offer, have put corporate social responsibility (CSR) and cause-related marketing on top of their initiatives.
Let's see some relevant statistics: 79% of US consumers stated that they feel a deeper connection with brands exhibiting a similar value system to theirs. In addition, 64% of consumers would select, avoid, or even boycott a business based on where they stand socially or politically.
This article will focus on cause-related marketing, exploring its:
Definition
Benefits and drawbacks
Cause-related marketing types
Best practices and examples
So if you're interested in creating successful campaigns that demonstrate your commitment to a good cause, dive in for more!
What Is Cause-Related Marketing?
Cause-related marketing occurs when a for-profit company collaborates with a non-profit organization for mutual benefits. These campaign types come in many shapes based on the common goal these organizations try to fulfill. For example, a corporation may create branded products to donate to a non-profit and promote this initiative on social media or through email campaigns.
Overall, corporations align their services with a relevant cause to improve their social image and brand loyalty. At the same time, non-profits benefit from this collaboration to raise awareness about their social cause or support their fundraising activities.
A prevalent cause-related marketing example comes from American Express, which partnered with a non-profit organization to raise funds to restore the Statue of Liberty. The outcome? They gathered around $1.7 million for the restoration. At the same time, there was a significant increase in the use of the American Express card by 27%.
What Are The Benefits Of Cause Marketing?
Cause-related marketing comes with many benefits for both sides. Let's see the most important below:
It Boosts Brand Visibility
First off, in most cases, the for-profit and non-profit businesses collaborating share a similar target audience. So both organizations get access to each other's customers or supporters through these initiatives.
Elevated brand awareness is a great starting point to show customers that you're proactively seeking ways to impact your community. To achieve it, make sure that your cause marketing strategy reflects your mission.
However, it's good to remember that this partnership shouldn't look like a performative action, as your customers won't appreciate it. Instead, they'll turn to a business with a more proactive approach.
It Contributes To Customer Loyalty
Consumers feel more aligned with brands that fight for significant causes such as sustainability, climate change, or tackling poverty. By supporting these programs, they contribute to doing good without exerting maximum effort.
Therefore, customers who believe in your vision and believe that your media campaigns and cause-related marketing efforts come from a good place will stay around for longer, immersed in a feeling of community and belonging.
It Increases Leads And Sales
Last but not least, the organizations collaborating gain higher visibility over time which results in many benefits. Entrepreneurs and corporations usually win more leads or sales for their products/services. Meanwhile, their non-profit partners get more sponsorships and supporters.
Later on, we'll discuss the top cause-related marketing types to decide which suits your business based on offers and mission!
Cause-Related Marketing Disadvantages
But do these cause-related marketing activities always bring the best possible results? If you don't put the best foot forward, your well-intended marketing plan may sink on both ends. Here are two main reasons:
Harm Reputation If It Goes Wrong
Let's start with for-profit businesses. If consumers sense that your activity is not proactive but performative, they may lose trust in you. Before choosing a purpose for your business, do thorough research to grasp if you can support it wholeheartedly.
For example, you may disappoint specific customers if you support a non-profit advocating for climate change but still use unsustainable practices in your business, e.g., plastic packaging. So make sure that you apply these principles to all of your business entities to avoid adverse outcomes.
Non-profit organizations should be cautious of their partnerships for similar reasons. Make a thorough research of the business you're going to collaborate with to ensure that they use ethical practices and that you have a shared vision indeed. Otherwise, in worst-case scenarios, you may see some donors going away.
It May Cost More Than Expected
Sometimes, organizations go big with cause-related campaigns without a detailed marketing plan. This can result in spending more than they can afford on a particular initiative without getting at least a similar payback.
So if you want to launch a cause-related marketing project for the first time, define your budget, map all relevant costs, and ensure that the benefits equal or exceed the losses.
Cause-Related Marketing Types
So, what type of cause-related marketing initiatives can businesses plan so that corporate giving will truly support causes they care about? Let's see some examples:
1. Product Sales
One of the most common cause-related marketing initiatives is building branded products that support a specific cause, usually collaborating with non-profit organizations. For example, in October, the Breast Cancer Awareness month, many brands create dedicated products to support that cause.
Here's an initiative by the famous beauty brand Estée Lauder, actively standing for this cause. Over the years, this corporate leader has supported more than 60 organizations to raise funds and awareness for breast cancer and has even contributed to medical research.
2. "Buy One – Give One"
Some businesses take a different approach to cause marketing, building the so-called "product plus" campaigns. Meaning that for every product a consumer buys, they give one for free for a good cause.
The eyewear brand Warber Parker had once launched the "Buy a pair, give a pair" global program to provide glasses to people in need. The result? They distributed more than 10 million pairs of glasses and did amazingly. So if someone wanted to buy new glasses, they would go for a brand like this!
3. Co-branded Program
If you want to promote your cause-related marketing activities, you can work with a non-profit and build a program or event to support a common cause. Through these programs, organizations get their messages across to their customers and followers and hopefully get them on board fighting for the exact cause.
A great example is the Children's Safe Drinking Water program by Procter and Gamble. Over the years, they've partnered with organizations such as Save the Children or National Geographic on the road to providing clean drinking water to developing countries.
4. Licensing Of Non-Profit Assets
Through licensing, organizations request a non-profit's assets, such as their logos or certification for the relevant products/services they create to support a cause. For example, cosmetic brands that stand against animal violence and use harmless manufacturing practices would request the PETA-approved logo to inform customers about their ethical standpoint.
This list is not extensive. In some cases, organizations can provide other services related to their field. For example, a digital marketing agency can build an NPO's campaign for free to help them spread awareness or improve their fundraising activities.
How To Run An Effective Cause-Related Marketing Campaign
If you've decided that cause-related marketing should be part of your plans, as it aligns with your vision and mission, here's how to get started:
Find A Relevant Cause
First off, the most vital part of your strategy is finding the cause that matches your mission and vision. Once you spot it, it will be easier to explain it to the non-profits you'd like to partner with to build something together.
Remember, it's important to share a similar audience to ensure customer engagement and maximum benefits in both directions. Determine the type of initiative you want to start to seal the deal, do good, and have fun in the making. Is it a new product or a branded event? Your audience will play a huge part in this decision, too.
Plan Your Promotional Game
When you've identified the cause that makes your heart beat faster and determined the details of your partnerships, it's time to promote it. Use the marketing channels that already work for you, and design campaigns that stand out.
For example, if you're holding a charity event, you can set up a dedicated email campaign to inform your customers about your latest actions. Similarly, you can use email services like Moosend and make this process a piece of cake if you decide to go that way. Or use other successful marketing tools like social media to increase your outreach.
Here's a campaign by Chipotle partnering with National Urban League to "cultivate a better world:"
Get Customers On Board
To make your customers feel like active members of this cause, find a way to get them involved. Motivate them to buy related products, donate to the non-profit or participate in events, and show them the impact they'll make by doing so.
Moreover, you can boost user-generated content initiatives to gain more visibility. Create a hashtag and motivate your followers to share relevant content to become real advocates for the cause.
5 Best Cause-Related Marketing Examples
Ready to start your cause-related marketing strategy and need some inspiration to guide you? Here are some examples of successful campaigns from big brands:
1. Yoplait
Yoplait is responsible for one of the most influential campaigns to raise funds for the Susan G. Komen Foundation's fight against breast cancer through "Save Lids to Save Lives" campaigns. Customers were encouraged to mail pink lids from their cartons and save 10 cents for each.
For more than 15 years, Yoplait has donated around $50 million to this cause, which is an extraordinary contribution.
2. TOMS
Toms also had a unique one-for-one program in place. For every pair of shoes the customer bought, they gave one for free to a child in need. This is a great incentive for buyers who want to consume mindfully.
Moreover, on the company's ninth anniversary, they started another great initiative called "One Day Without Shoes." They asked their followers to post a barefoot photo on Instagram with a certain tag. For every shot, they would give a pair of shoes for free. Followers didn't have to spend anything, just unveil their creative flair for a great purpose.
3. Pampers
A few years ago, Pampers joined forces with UNICEF to combat a deadly disease for infants called maternal and neonatal tetanus. With every pack of diapers, they donated a vaccine dosage for infants in 17 countries.
There are many reasons why this initiative is powerful. First off, the cause aligns with the brand's mission and values, focusing on neonatal health. Plus, the call-to-action for the customer is as simple as it gets, as the only thing they should do is buy a pack and the donation was triggered.
4. Lyft
When the COVID-19 pandemic started, Lyft decided to use its services to relieve certain people by offering access to free transportation. Thus, they helped essential workers and people from vulnerable communities with free rides.
In addition, Lyft has launched another initiative enabling riders to donate to selected charities through a "Round Up & Donate" program.
5. Walgreens
And finally, let's see Walgreens' attempt to create a better world. They collaborated with Red Nose Day to support children in poverty. They shared their message to raise funds for a significant purpose by employing user-generated content.
On one of the latest versions of this program, customers could take a picture using a digital red nose filter and share a selfie with a hashtag. Or they could make direct donations in a physical store. Simple as that!
The Takeaways
Have you ever heard the Pink Floyd lyric "Together we stand, divided we fall?" Businesses, as small communities, have the power to unite their employees and customers for a great cause to make the world a better place.
With a well-defined strategy in place, all sides will be happy. While you embrace an essential purpose, your customers will feel satisfied and wholesome and you'll win their trust and loyalty.
Ready to give it a go? Find your cause and get started!
And if you're looking for an email marketing platform to set up beautiful campaigns at the flick of a switch, we're here for you. Sign up today for free, try our excellent features, and spread your meaningful messages everywhere!